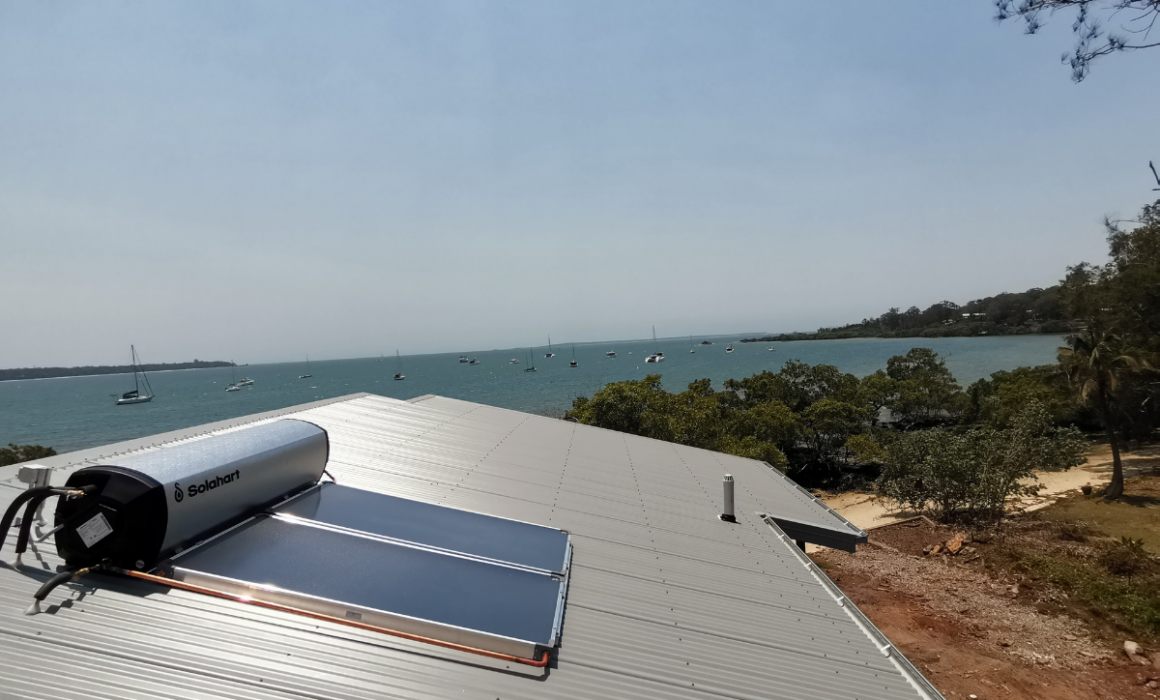 At Solahart, we aim to provide you with the best solar power solutions that are both efficient and affordable. From solar systems to solar hot water and batteries, we can find the right products to suit your lifestyle and your home.
Plus, with flexible financing options and monthly specials available at Solar power Redlands, solar really is within your reach.
Take a look at the wide variety of products we have on offer!
Solar Power Systems
Solar power systems for your home come in different sizes depending on your needs and budget. At Solahart, we have three systems available including:
● Premium PV System
● Premium Plus PV System
● Platinum Optimised PV System
We sell systems that include Solahart and Q.Cell panels, as well as GoodWe, ABB, and SolarEdge inverters. Our consultants can help you determine how much energy your household uses on a daily basis and what type of solar power system would best suit your needs. No guesswork or complicated calculations are required on your part, instead, you can leave that to the experts at Solahart!
Solar Batteries
How can you generate power when the sun goes down? Well, that depends on your energy goals. Some people feel comfortable using traditional energy sources provided through their local electricity provider, (the grid), at night whereas others want to be a little more self-sufficient.
Are you looking to go all solar? Then you'll need a solar battery. At Solarhart, we sell the Tesla Powerwall 2 solar battery for efficient power storage. The Powerwall 2 has a 13.5 kWh capacity, a built-in inverter, and the ability to be installed either indoors or outdoors. With twice the energy storage capacity of Tesla's original solar battery, this is an excellent way to reduce your carbon footprint and embrace green energy while saving money on your electricity bill.
This device stores excess solar power sourced during the day for your use in the evening and at night. If you're out during the day and use most of your energy at night, this is the perfect product for you.
Solar Hot Water
Are you wondering if solar hot water is for you? If a solar power system is too much of a leap for you right now, then solar power Redlands can recommend you ease into your solar journey by installing a solar hot water system first.
Solahart hot water solutions include:
● Solarhart PowerStore
● Roof-Mounted Solar Hot Water
● Split System Solar Hot Water
● Solarhart Heat Pump
Solarthart PowerStore Water Heater
This system takes excess energy generated by your solar system and heats your water. Essentially, this is a solar battery storage system that converts energy. It's important to note this is not a standalone water heater and relies on an existing solar system to operate.
Roof-mounted Solar Hot Water System
Does your roof offer a lot of useable space? Is your yard compact? Our roof-mounted system lets you reap the benefits of solar hot water while saving your outdoor ground space for the garden, patio, and pool. This system uses panels to collect energy from the sun and transfers it to a storage tank on your roof, operating when the sun is shining.
For convenience and guaranteed hot water at any time of the day, (and in any weather), it also comes with in-tank electric or gas boosters.
Split System Solar Hot Water
Designed for flexible installation, this split system installs collection panels on your roof and a hot water tank at ground level. It also comes with boosters to keep the water heated to an optimum temperature on dark nights and rainy days.
Solarhart Heat Pump
Living in the shade? The Solarhart heat pump is for homes that don't get a lot of direct sun. This system gathers heat from the surrounding air and uses it to convert refrigerant into a gas that's compressed. This in turn, heats your water. Science is at its best!
The beauty of this product is that it can generate hot water for you day and night, with or without a lot of direct sun. An electric booster on the unit kicks in to help-out if the weather becomes very cold.
Are you looking to install solar products from a company with a reputation for quality and price? Then Solar Power Redlands is your best local solar power solution.
Why not contact us to start your solar conversation today!