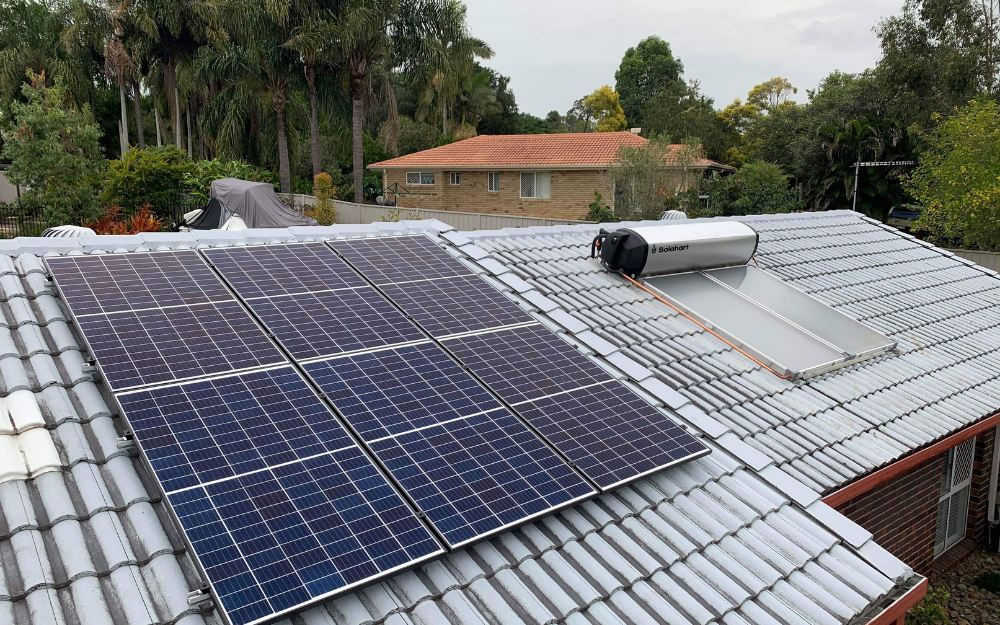 The Solar Experts of Brisbane South East
When it comes to buying and installing solar products at your place of residence, investment property or workplace, Solahart should be at the top of your list of suppliers. At Solahart, you'll find professionals in the solar industry who can expertly deliver, install, and provide after-sales support to clients in the Redlands area. Plus, Solahart has been an Australian Solar favourite for more than 65 years!
Worried that you're losing efficiency on your solar system because of where your roof is facing? Solar and a shaded roof can work despite the myth that solar panels won't work when it's cloudy. Our Solahart solar panels are designed to absorb visible light particles from the surrounding atmosphere. Think about it like this: if it's not dark when it's overcast, there is still a very visible light source, so even if it's overcast, you can still generate solar power.
Read on to discover how to make your solar products more efficient even if your roof is in the shade.